Five Classic San Siro Meetings Between Man UTD & AC Milian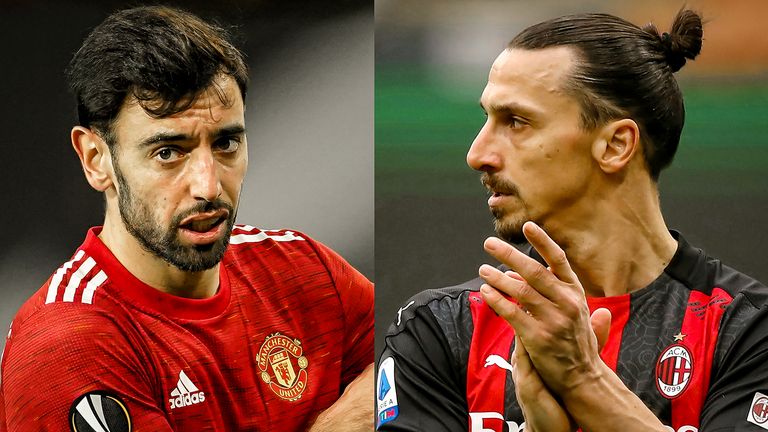 Let take a look back at the two European giants previous meetings at San Siro, Italy.
As former Switzerland international Hakan Yakin unfolded the paper to unveil 'Manchester United' in the Europa League draw to reveal the Red Devils would travel to Milan, superstitious fans of the Rossoneri will have started to dream for four out of the five times the two giants have met in European competition, they have reached the final.
Read Also> AC Milan vs Man Utd: Europa League Preview
Milan host United at the iconic San Siro on Thursday night having drawn 1-1 in the first leg at Old Trafford and here, we look back at the side's previous meetings in Italy.
Milan 4-0 Manchester United, May 14, 1958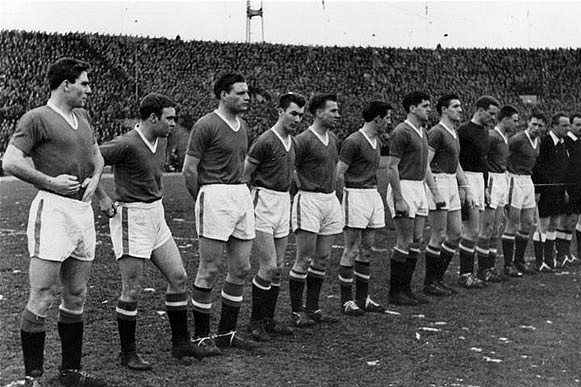 Eight Manchester United players lost their lives in the Munich air disaster on February 6, 1958. Just over three months later, Matt Busby and four of the plane crash survivors played at Old Trafford in a miraculous 2-1 first leg victory.
The iconic United boss was read his last rites after suffering fractured ribs, leg injuries and a deflated lung but fought back and even attended the FA Cup final defeat by Bolton. Busby, though, did not travel to Italy for the return leg against Milan instead listening to the game on the wireless. Without their inspiring boss and after a such a horrendous time, United lost 4-0 and 5-2 on aggregate.
The Rossoneri lost the final 3-2 after extra-time against Real Madrid, who clinched their third European Cup.
Milan 2-0 Manchester United, April 23, 1969
"The atmosphere was frightening with all the rockets and smoke bombs," defender David Sadler said of the San Siro experience.
Heading to Milan at the end of the Sixties, United were facing a side the who had beaten Celtic, European Cup winners less than two years previously and Busby was well aware of the challenge which faced his team.
"AC Milan are a highly professional side," he said. "Everyone knows what jobs they do and they do it. They are professional rather than ultra-clever players. The biggest menaces to us are in attack, but I am glad we are playing the first leg away from Old Trafford. I would like to see us coming away from the San Siro winning, but if we come away with the same result as Celtic [a draw] I shall be very happy."
Facing an almighty Milan side and 80,000 ferocious supporters, United went down 2-0, as the Rossoneri went onto beat Ajax 4-1 to win their second European Cup.
Milan 3-0 Manchester United, May 2, 2007 
The Rossoneri got their own back on Liverpool, beating Rafa Benitez's side in another Champions League final two years after the first and defeated Manchester United to get there.
While Kaka slalomed through the Red Devils rearguard to score a truly sumptuous goal on the way to a brace in the first leg as United won 3-2, Milan were in imperious form for the return. Brazilian Kaka again netted with Clarence Seedorf doubling the advantage on half an hour. United toiled but striker Alberto Gilardino made sure of the victory with twelve minutes to go.

Milan 2-3 Manchester United, February 16, 2010
United arrived at the San Siro in 2010 with a record of no goals scored and ten conceded in four previous trips and Sir Alex Ferguson and his charges were eager to amend the losing run.
Former Red Devil David Beckham was in the Milan side along with Thiago Silva, Andrea Pirlo and Ronaldinho who gave the hosts the lead after only three minutes. However, this time would not be like the others and Paul Scholes netted a brace with one goal in the first half to level things and another with 24 minutes to go. Rooney then grabbed another to put United in the driving seat before Seedorf replied.
Finally, United had their San Siro win and thumped Milan again 4-0 at Old Trafford. To make matters worse for the Rossoneri, city rivals Inter reached the final and defeated Bayern Munich to lift the Champions League trophy.